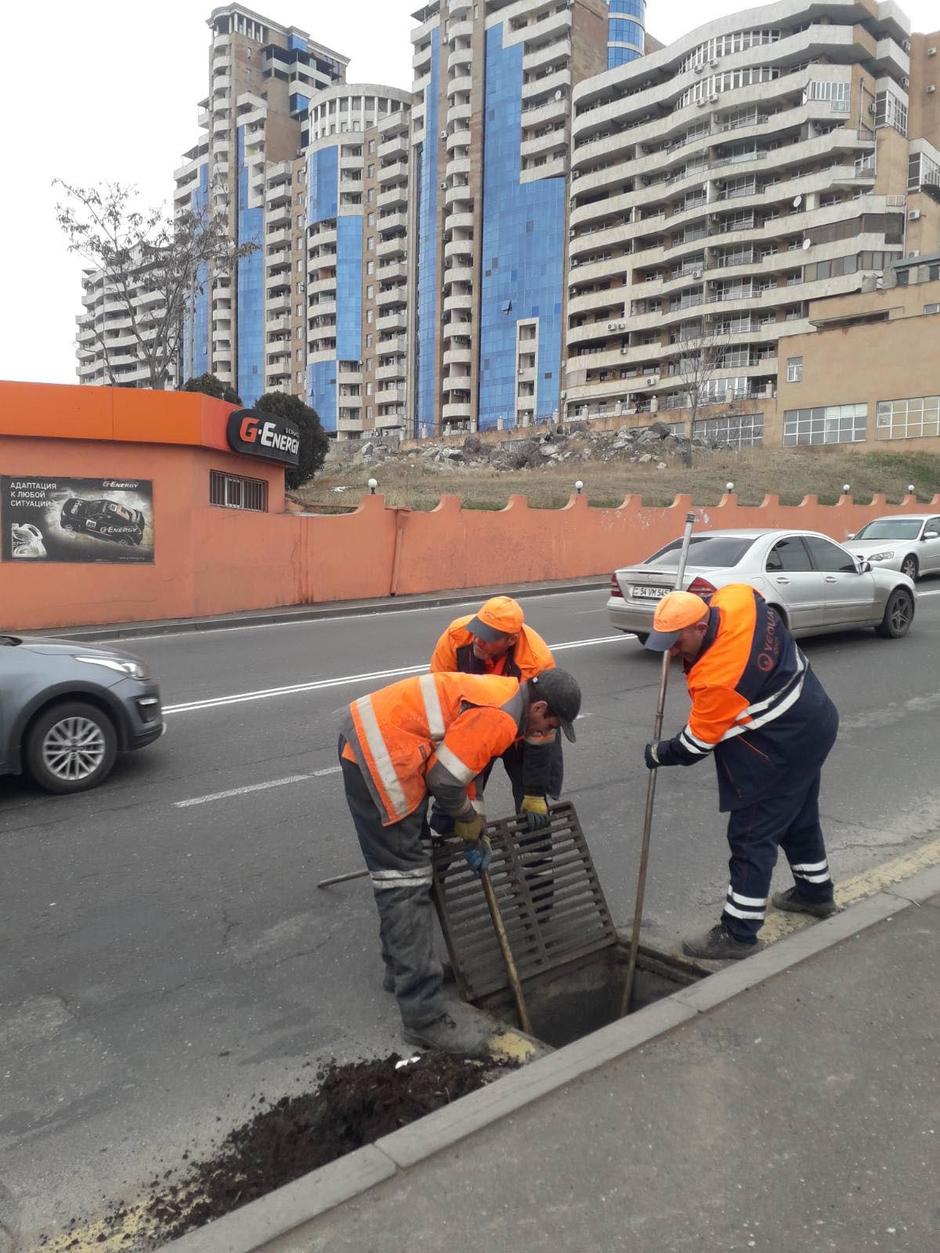 According to the applicable procedure, the Veolia team cleans the rain water drainage system in the settlements serviced by the Veolia Djur CJSC 2 times a year - in spring and autumn.
Manholes are cleaned of accumulated garbage, blockages are removed, missing screens are installed if necessary and damaged ones are replaced. Thanks to this, the rain water sewers are always in working condition and serve their purpose. And the places most vulnerable from the viewpoint of chronic accumulation of rainwater are given special attention, which are cleaned as needed.
In order to effectively organize works in this direction, a special working staff was formed in the Company's Operation Divisions, which operates according to the schedule by cleaning the engineering structures of the system district by district.
Basically, rainwater sewers are cleaned in spring and autumn, as it is a period of heavy rainfall, which increases the load on the system. In order to remove the collected rainwaters as much as possible during the rain and prevent their accumulation, it is necessary that the rainwater sewers have a high capacity and hence they must be clean.
The Operation Divisions of Veolia Djur CJSC endeavor efforts to ensure the smooth operation of the system in order to minimize the inconveniences caused to the citizens and transport.