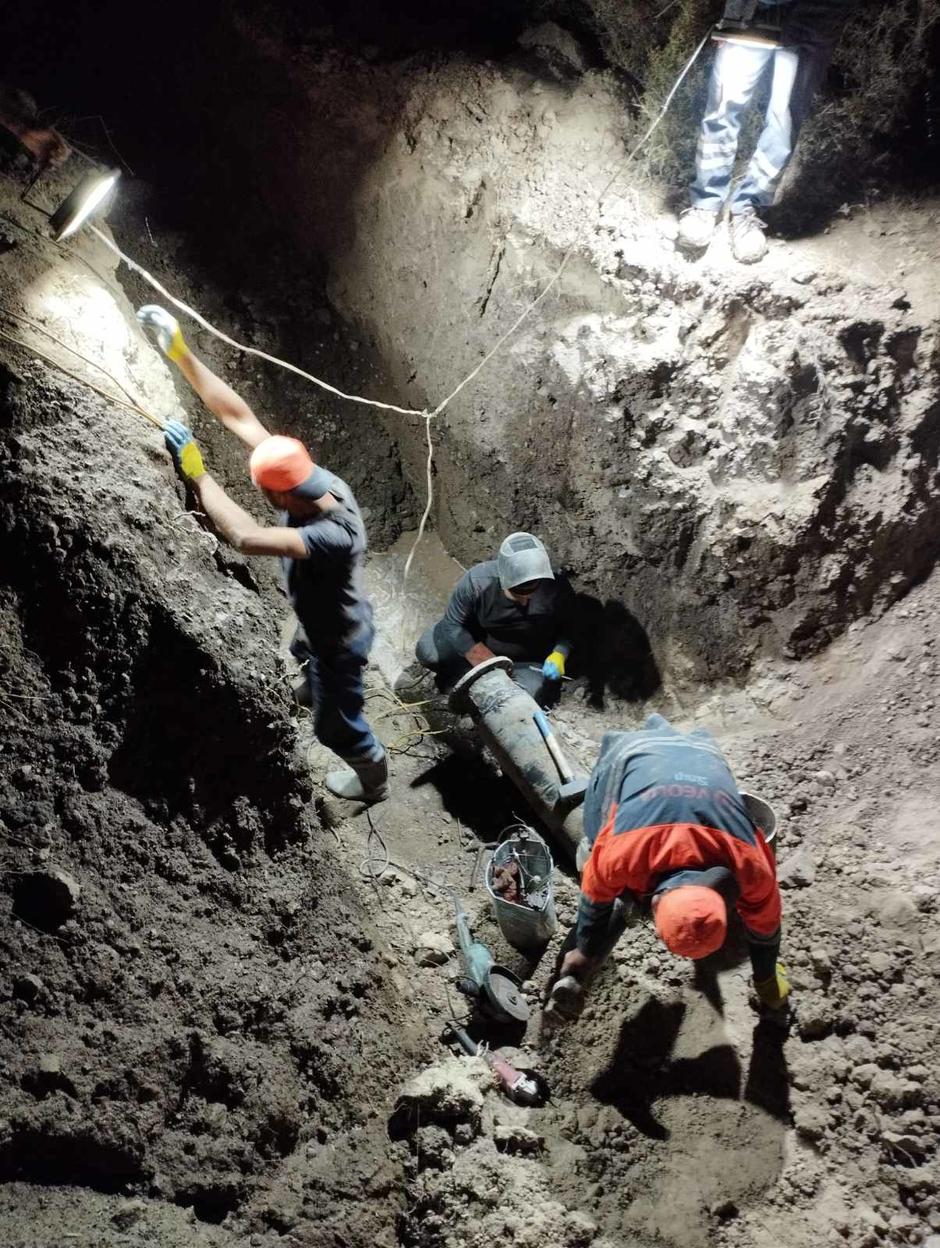 Veolia team spent a total of seven days and nights in the high-mountain spring "Jermanis" 41 km from the Vedi town of Ararat marz, from where the town receives most of the water.
The goal was to use the spring water as fully as possible by reconstruction works, every liter of which is literally vital to Vedi. And the fact that there were such opportunities became clear during the previous visit of the heads of operational and technical services of Veolia, as a result of which an appropriate project was developed and funds were allocated.
In order to carry out what was planned, at first necessary construction equipment, pipes, building materials, tools and equipment for temporary accommodation of employees were lifted up mountains using "Ural" all-terrain truck (other vehicles could not be used in those places). Then they got down to the work.
During these days, despite the difficult terrain and climatic conditions, working until late in the evening, the specialists of the "Jrar" service of the Company Technical Directorate and the "Artashat" Division of the "Harav/South"  Operation Directorate turned the 2 small tributaries found in "Arjanots", one of the three divisions of "Jermanis", into water catchments, and in the division called "Oba of Aygevan" they repaired the existing 2 water catchments and fenced the area. An additional 6 liters of water was received, and for transmitting this water to "Jermanis-Vedi" trunk main 1500 linear meter of new PE waterlines with a diameter of 110-160 mm were welded. As a result of the works implemented, the capacity of "Jermanis" reached 51 liters per second, thanks to which the schedule of water supply in these hot days increased by an hour to the delight of households. Works in Jermanis will have ongoing character.