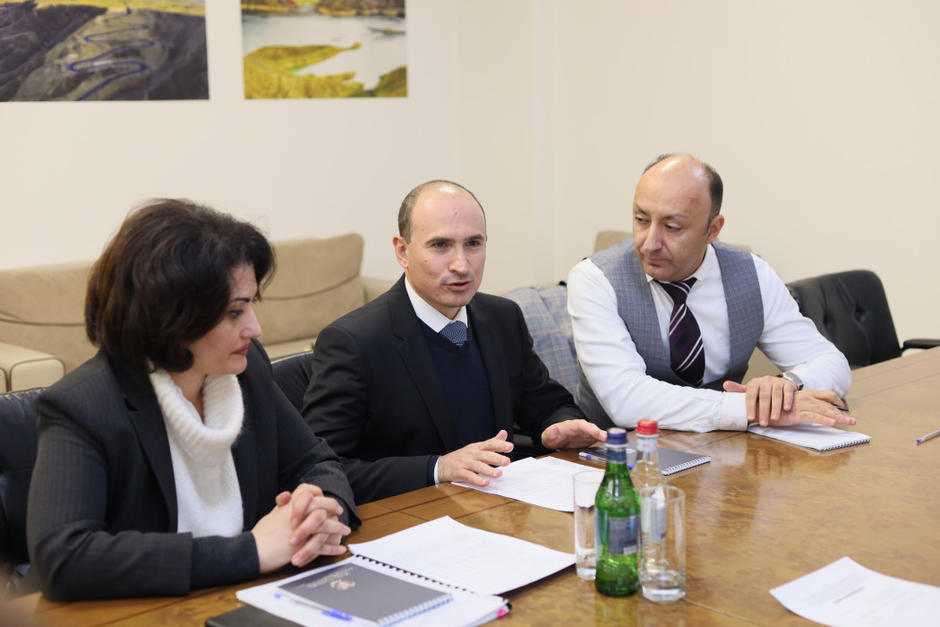 RA Minister of Territorial Administration and Infrastructure Gnel Sanosyan received the delegation headed by Luiz Hanania, Chairman of the Board of Directors of Veolia Djur CJSC, Chief Financial Officer for Central and Eastern Europe Zone at Veolia Group.
The Minister welcomed the guests and highly appreciated the work done by Veolia Djur CJSC and the existing cooperation. During the meeting new opportunities provided for by the amendments to the Contract were discussed, in particular, questions related to the production of electricity for the own needs of Veolia Djur CJSC through solar stations and hydroelectric plants, which will make it possible to mitigate the impact of the cost of electricity on the water tariff.
The Minister and Luiz Hanania reaffirmed their willingness to continue to work together effectively to ensure the implementation of indicators stipulated by the Contract.