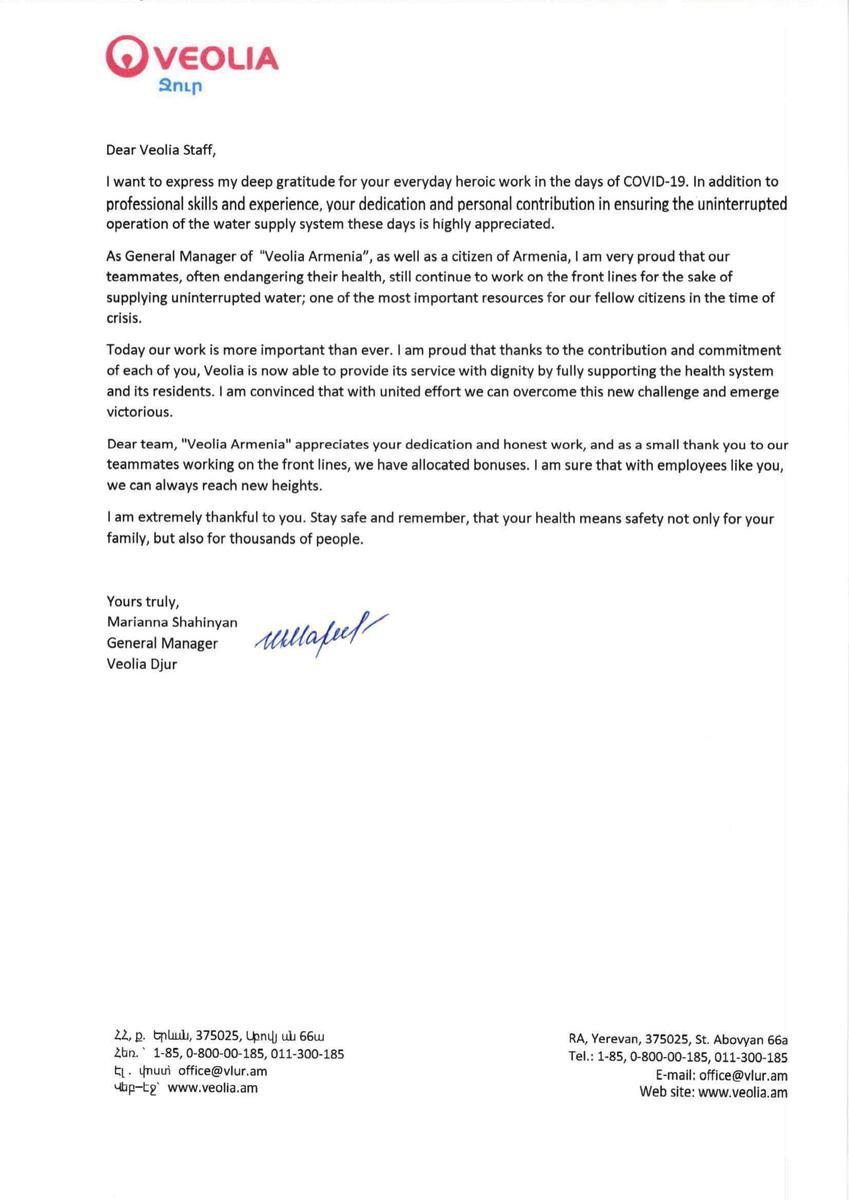 Dear Veolia Staff,
I want to express my deep gratitude for your everyday heroic work in the days of COVID-19. In addition to professional skills and experience, your dedication and personal contribution in ensuring the uninterrupted operation of the water supply system these days is highly appreciated.
As Executive Director of  "Veolia Armenia", as well as a citizen of Armenia, I am very proud that our teammates, often endangering their health, still continue to work on the front lines for the sake of supplying uninterrupted water; one of the most important resources for our fellow citizens in the time of crisis.
Today our work is more important than ever. I am proud that thanks to the contribution and commitment of each of you, Veolia is now able to provide its service with dignity by fully supporting the health system and its residents. I am convinced that with united effort we can overcome this new challenge and emerge victorious.
Dear team, "Veolia Armenia" appreciates your dedication and honest work, and as a small thank you to our teammates working on the front lines, we have allocated bonuses. I am sure that with employees like you, we can always reach new heights.
I am extremely thankful to you. Stay safe and remember, that your health means safety not only for your family, but also for thousands of people.
Yours truly,
Marianna Shahinyan
Executive Director
Veolia Djur