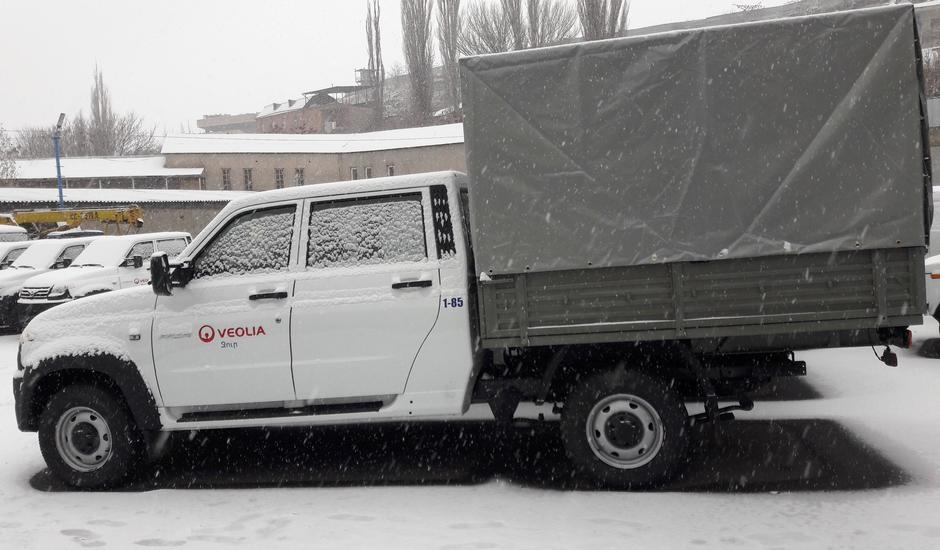 The Veolia Jur car fleet has recently been replenished with wonderful cars.
It is still January, cold weather, but there is already active job in the company's central auto park. The newly acquired 28 Russian UAZ Profi trucks took its place in the square.
Two-row cabin for five people, 7.2 cubic meters of cargo body, 150 horsepower, 11.6 liters of fuel per 100 km, 4-year / 150 thousand km warranty ...
The Gazelles currently in use by emergency services are few in number, physically worn out, less reliable and do not have the required high permeability.
Therefore, the operation of the new ones in the system, which will start in the near future, is going to be a significant help for the emergency brigades. Their bodies will be lifted with tools, welding machines and consumables, the crew will be comfortably accommodated in the cabin and quickly to the crash place. Especially since UAZ has no problems with passability.
Responding quickly to the complaints and increasing the efficiency of emergency work will ultimately contribute to the speedy restoration of water supply and customer satisfaction, which is the goal of Veolia Team`s mission.
By the way, like last year, in 2021 Veolia Jur plans to continue to update and strengthen the system with tens of units of modern machinery.