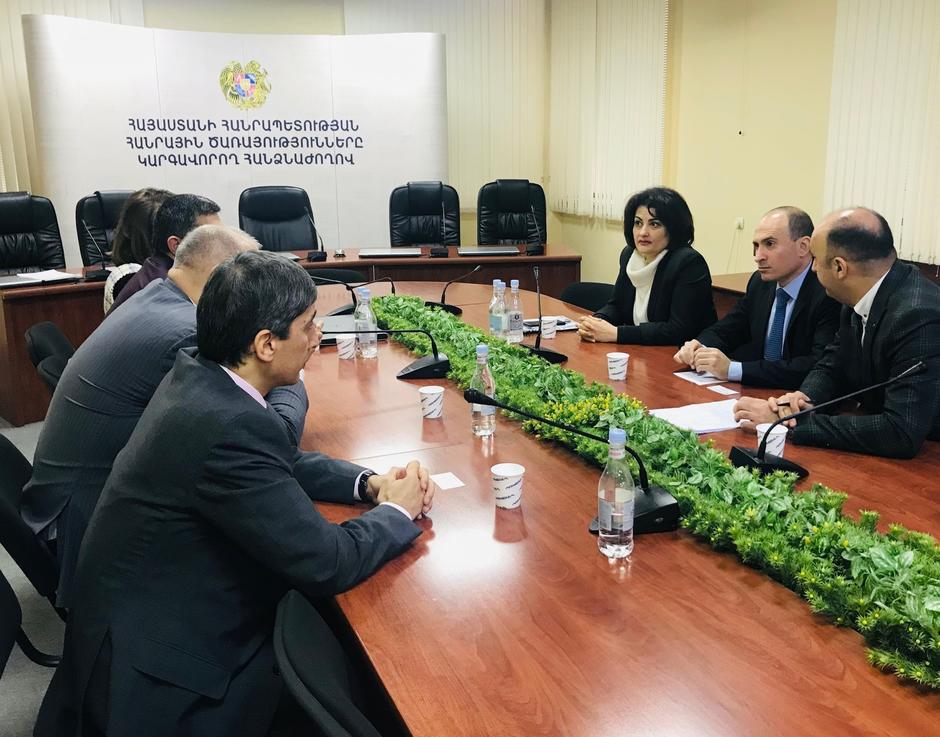 On December 19, 2022 the members of the RA Public Services Regulatory Commission, represented by Garegin Baghramyan, received Luiz Hanania, Executive Vice President and CFO at Veolia Poland and CFO for CEE Zone at Veolia, and Marianna Shahinyan, General Director of Veolia Djur CJSC in Armenia.
The parties discussed the issues related to the Annual Report of the Veolia Djur CJSC activities, water supply volumes, the Company income and expenditure.
During the meeting, they discussed also the prospects of further cooperation, settlement of the existing issues in the water sector and finding effective solutions.